August 08, 2018 - by: Rose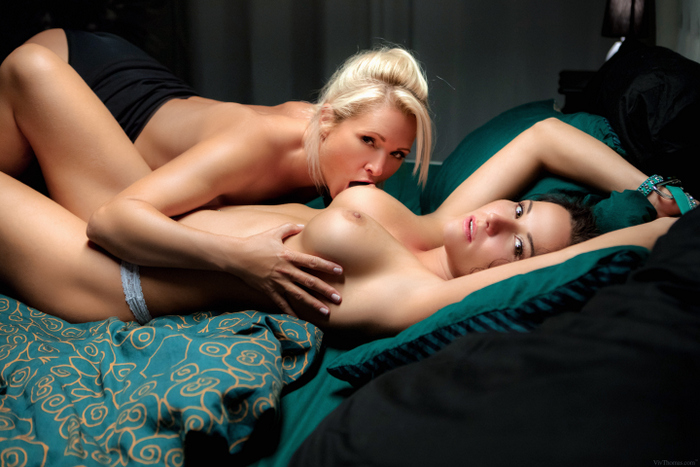 Erotic star Kathy Anderson is proof positive that some things get better with a little maturity. The stunning Czech babe made her Viv Thomas debut way back in 2006 in a movie titled "Girl On Girl 3" with Nikki Sun. Fast forward to 2018, and the platinum blonde sex kitten has become a tigress.
Now 39 years old, this voluptuous MILF has a compelling screen presence and a voracious appetite for beautiful women. In Andrej Lupin's sensational erotic movie "Enjoy Me," Kathy takes the lead through four steamy encounters, putting her willing partners through their paces assertively, focused on giving and receiving the maximum pleasure possible.
In episode one, dominant Kathy binds sexy brunette Niki Sweet's wrists before licking and finger-fucking her avidly, and riding her face in a passionate sixty-nine. Episode two sees her drilling Terra Twain's soaked snatch with a ridged dildo, before taking it deep in doggy position. In part three, she seduces cute Vanessa Hell, reducing her to a quivering mess with her fingers, tongue and a vibrating wand, before grinding her hot ass in her new lover's face. And in episode four, Kathy can't get enough of Shona River's sweet ass, both girls demonstrating the pussy-eating prowess that can only come with ample experience.
Here's what our members have to say about the movie so far:
"Absolutely Beautiful. A perfect 10/10. Well Done!!!"
"Ok this is exceptional...off the charts...amazing and any other compliment in the English language I can come up with...just love the story and great acting by Niki as Kathy takes charge as she ties her hands...she had a what did I get myself into look on her face...both girls just outstanding erotic sexy and more...man is this going to be a great series."
"Amazing! My lover and I have waited 30 years to finally see this kind of erotic film. We call this "Romantic Domination" – and we have NEVER seen it depicted correctly until now. Thank you Mr. Lupin! Having two women (who look and dress like normal people) want to have exciting submissive-dominant sex is so erotic. The dark room, the gentle way in which Kathy tied Niki up, all so romantic and hot at the same time. Even better, we loved the way Kathy straddled Niki's face, rubbing her pussy all over Niki's mouth, then turning to have her anus licked while she masturbated right on Niki's face. We have now watched this video three times together."
If watching sexually confident, mature women having utterly satisfying sex floats your boat, check out Kathy Anderson and her sexy co-stars in "Enjoy Me" on Viv Thomas now.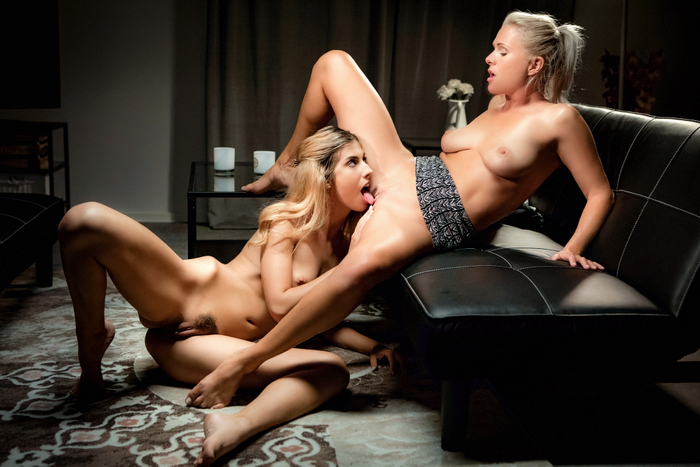 Latest Comments
There are no recent comments
18 U.S.C. 2257 Record-Keeping Requirements Compliance Statement.

Warning - This site contains adult material of a sexual nature - you must be of legal age in your area to view this material.
All materials on vivthomas.com, are copyright © 2019 vivthomas.com. All models were at least 18 years of age when photographed.
0.13.14 f134e5